The Grapevine Art & Soul Salon
Musings on Being and Becoming Human
Issue 20
Stone, Tree, Feather and Fur, Wind, Wave, and Star
Perspectives on Nature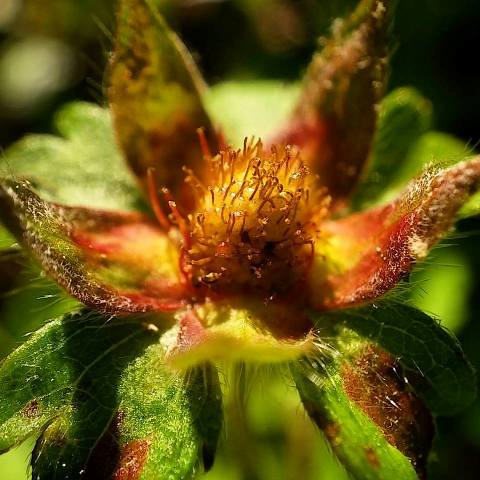 Photo by Sandy Mason
In wildness is the preservation of the world.
Henry David Thoreau
A century and a half ago, Thoreau was already reacting against the values and the pace of modern city life. He believed that living in a close and loving relationship to nature was far better than any urban lifestyle. His view is reflected in his terse criticism of newspapers: "Read not The Times, read the Eternities." The wisdom of this remark becomes obvious considering that today, after abusing nature for many decades in our pursuit of profit and shortsighted technological goals while neglecting the consequences to our ecosystem, we are facing climate change so drastic it could eventually lead to the death of the entire biosphere. Had we as a people been contemplating eternities since the days of Thoreau, we might have been less greedy and reckless in our materialistic pursuits, and we might have avoided some of our more egregious insults to nature. If we go on as we are, we may find eternity in the final sense of the term long before we are ready for it.
Hurricane Harvey is a case in point. It seems that Houston's flood-absorbing wetlands that might have protected the city from its present distress were largely paved over by real estate developers. Watching the endless lines of small boats owned by families for hundreds of miles around being towed in a motorcade toward Houston to rescue those who are now victims of "brown water," I am impressed with the generosity and courage of ordinary citizens. And, as frequently happens, while I am astounded at the abundance of physical courage at moments like this, I am also astounded by the terrible scarcity of moral courage to oppose such things as the suicidal greed of developers who want to turn the wetlands into dollars.
From my look back on some earlier movements in the direction of wilderness protection, here is an anticipatory moment that occurred about a century ago and is described online by Jeff Crane in The Environment in American History: Nature and the formation of the United States
In the 1920s, Aldo Leopold began arguing for setting aside primitive areas to function as wildernesses within Forest Service holdings. The construction of hotels and permanent roads would be blocked in this land use within the Forest Service for that period. Leopold notes one key moment when he began to consider the rights of nature. Having just shot a wolf, he saw the dying light in her eyes and wrote: I realized then and have known ever since, that there was something new to me in those eyes.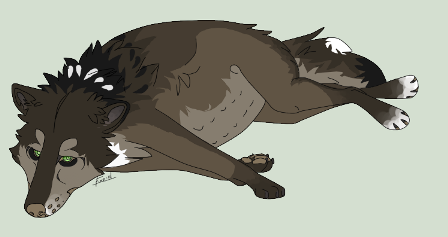 Pregnant Wolf
BaseBeast Wolf Bust Lineart by Wolfinstar
Leopold went on to lay the foundation for wildlife biology, a new discipline, and to push a burgeoning conservation movement toward what we now call environmentalism. We are presently poised to see, as Aldo Leopold did in 1909, what he later described as the fierce green dying light in the eye of the wolf he had just shot. Leopold woke up. Not enough of us have seen that wolf's dying light yet, and so we go on shooting. But among us, there is a quickening of interest and concern that needs to spread through education and conversation into action.
We want to look more closely at that dying light, that untamed wilderness in the wolf's eye, that creaturely integrity, and our connection to it. What we don't want is to continue our unmindful rush toward extinction. In the calming words of Lao Tzu:
Nature never hurries, yet everything is accomplished.
This issue of The Grapevine will identify and recommend some important contributors to our chances for surviving and thriving: past and present writers who make up a council of elders whose teaching can lead us into the depths of our crisis and help us find the direction toward living creatively and compassionately, in harmony with ourselves, each other, and our more-than-human world.
*******
About Green Fire: Aldo Leopold and a Land Ethic for Our Time
********************************
Preview of Issue 20
The Entertaining Ideas chamber of our salon contains a series of conversational quotations from writers who have influenced this issue's focus on conservation in general and on wilderness and wild things in particular. Also in Entertaining Ideas, Barbara Knott considers how poets model for us what it means to fall in love with the world, creating bonds of affection, appreciation and reverence.
Presentations include photos of a group of seven paintings by Atlanta artist Jenny Bishop Heaton, together with her introduction on the motif of wildness in art and her comments on each painting. Here also, Barbara Knott begins a series of journal pieces under the title In the Valley of the Shadow of Depth. The first piece is called Kinship with all Life and introduces people, places and motifs she will be discussing throughout the series. Anne Lovett returns to our pages with a poetic prose piece on Georgia's coastal islands.
In Views and Reviews you will find brief introductions to books in our Recommended Reading list as well as a review of Christopher Blake's new book, River of Cliffs: A History of Linville Gorge, along with his "Letter from the Wilderness" and a series of photos depicting trail views at Linville Gorge in northwestern North Carolina. There is also a long poem, "Smitten by Moonlight," by Barbara Knott, an exercise in eckphrasis in which she reviews a flamenco performance by Calo Gitano in Atlanta.
Our Reflections chamber includes a soulful essay by Charles Knott "On Loving Animals" in addition to Breaking and Mending News items.
Why We Love Atlanta features the work of a group called Wells for Hope, established after publication of a book entitled Seed of South Sudan: Memoir of a "Lost Boy" Refugee, co-authored by Estelle Ford-Williamson with Majok Marier. Wells for Hope was created to raise funds for building water wells in South Sudan. Estelle provides photos and comments about the venture that started last year.
Nancy Law's regular feature, Around Town with Nancy Rose, moves away from Atlanta in this issue to show some highlights from her recent Viking cruise in Eastern Europe, one of her many trips to enlarge her perspective on the local scene. Where she goes in this issue is no wilderness to be sure, but a nice contrast and a reminder that we love civilization, too.
Jonathan Knott in Tracking History reports on a visit to Las Vegas where he explores, in addition to the "wild" city, a stunning wilderness landscape, the nearby Valley of Fire.
In World Voices, Ravi Kumar reviews an essay "Soil, Soul, and Society" by Satish Kumar (who coincidentally shares Ravi's last name) in a collection of essays on spiritual ecology edited by Lewellyn Vaughan-Lee.
In our Museum chamber we are turning our attention from obituaries to places that house historical items along with educational materials. One of the many museums in Las Vegas, Nevada, focuses on the history of atomic bomb development and testing. Jonathan Knott reports on that museum for this issue.
Barbara Knott offers a poem in Dublin Diary about the puzzling presence of a cock in the place of a cross on top of a great cathedral, and on her Author's Page she announces the upcoming publication of her new book of poems.
We are going to be more active in posting pieces as we finish them ourselves or receive them from others. Each new posting will be announced to The Grapevine mailout list and on Facebook.
**********
NOTES ON NEGOTIATING THE WEBSITE: If you are a new reader of The Grapevine, WELCOME! Please click on our open door below and read introductory material. If you are a returning reader, we welcome you back. You may wish to go directly to the buttons on the left and begin exploring pieces assembled for this issue.
Some of the links inside articles will take you into the archives. You will need to return to "Home" at the top of the page to get out of archives and back into Issue 20.
Spreading the Word
Please help us reach potentially interested readers by sending out The Grapevine link to family, friends, colleagues and, where appropriate, to any mailing list accessible to you. Who knows how many conversations we can start? We won't count, but we count on you to spread some words. Thanks!
THE DOOR IS OPEN. Come in....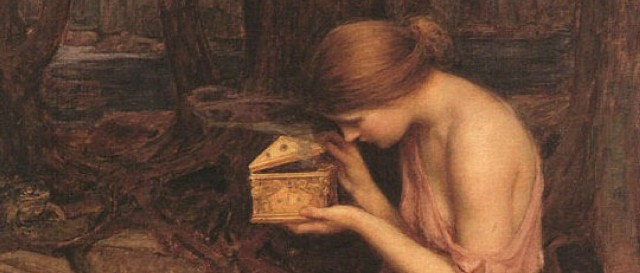 Psyche Opening the Golden Box, by J. W. Waterhouse
The SALON presents a variety of writers and image makers, from promising beginners to seasoned artists. Anyone who wishes to submit a piece for our consideration can send it as a rich text format document (rtf file) through e-mail to editor Jonathan Knott: jknott@grapevineartandsoulsalon.com.
The Grapevine Art & Soul Salon welcomes comments from visitors. General inquiries can be sent to webmaster@grapevineartandsoulsalon.com. All our regular contributing writers can be e-mailed directly (click on Contributing Writers and open specific pages for e-mail addresses).
Editor and Host: Barbara Knott
Associate Editor: Jonathan Knott
Image Design: Bill Kennedy
Regular Contributing Writers: Ravi Kumar, Bill Kennedy, Nancy Law, Charles Knott, Jonathan Knott, and Barbara Knott.
Opinions expressed on this site are the opinions of the authors themselves, not necessarily of The Grapevine Art & Soul Salon. Each page on the website should be read in conjunction with this disclaimer.

Copyright 2017, Barbara Knott. All Rights Reserved.